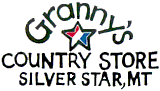 PO Box 684
Silver Star, MT 59751
406-287-3605
Home-Building Resources
Holistic/Sustainable Living
Wilderness Survival
Resources for Educators
Native Skills & Culture
Nature, Wildlife, Tracking
Wildflowers and Edibles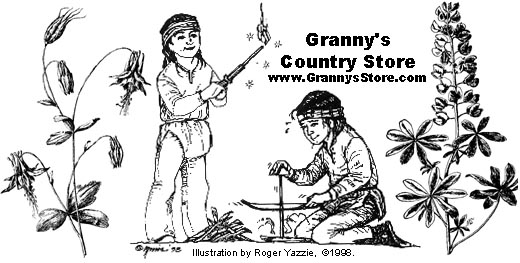 Unique Books & Videos By Thomas J. Elpel
Click on any link to learn more about the product.
Most items ship within 24 - 48 hours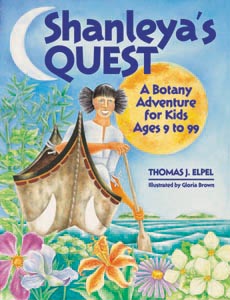 Unique Books & Videos by Thomas J. Elpel
Shanleya's Quest: A Botany Adventure for Kids Ages 9 to 99
Shanleya's Quest: Patterns in Plants Card Game
Botany in a Day: The Patterns Method of Plant Identification
Participating in Nature: Wilderness Survival and Primitive Living Skills
NEW! Classroom in the Woods DVD Primitive Skills for Public Schools
Living Homes: Stone Masonry, Log, and Strawbale Construction
Slipform Stone Masonry DVD Video Companion to Living Homes
Direct Pointing to Real Wealth: Tom's Field Guide to Money
Roadmap to Reality: Consciousness, Worldviews, and the Blossoming of Human Spirit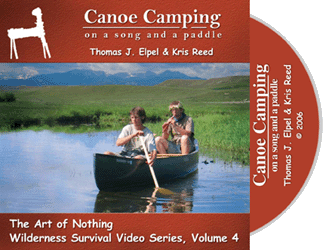 The Art of Nothing Wilderness Survival Video Series
Available on DVD!
3 Days at the River with nothing but our bare hands.
Mountain Meadows camping with almost nothing but the dog.
Mountain Lakes a survival fishing trip.
Canoe Camping on a song and a paddle.
Do you have an older edition of one of Tom's books?
Check out our special Upgrade Offer for our faithful readers!
How to Place Retail Orders


Order On-Line: Order on-line with your Visa, Mastercard, Discover or American Express. Simply click on the links to learn more about each product and enter the quantity you want in the little white boxes, then click the "Add to Order" button. You will be transferred to our secure payment service for the final check-out. We also accept PayPal payments. Please Click Here for PayPal instructions.

Order by mail or telephone: We accept checks and money orders payable in US dollars. Please use the on-line shopping basket to tally your order. Click the "Pay for Order On-line" button to calculate the postage, then print or copy the information and call or send it to us at the address above.
Shipping Options

---
Granny's Country Store
Home-Building Resources | Holistic/Sustainable Living
Wilderness Survival | Resources for Educators
Native Skills & Culture | Nature, Wildlife, Tracking
Wildflowers and Edibles